Cómo traducir la palabra "College" en Español
Como traductor tengo amplia experiencia en traducir documentos académicos, como diplomas, certificados de estudios, expedientes , etc..
Una palabra que puede ser confusa para traducir para algunas personas es la palabra "College". Algunos pueden pensar que se traduce como "Colegio" , pero esa sería una traducción incorrecta.
Es importante destacar que en Latinoamérica la palabra colegio no implica estudios a nivel universitario, como lo es estudiar en un "college", por lo cual es necesario agregar una explicación como por ejemplo "Colegio Universitario".
Aquí enlisto algunos de los términos que he usado en mis traducciones. Como todo buen traductor debe de hacer, siempre uso el término que vaya mejor con el contexto.
Instituto Universitario
Universidad
Instituto Técnico
Educación Universitaria
Escuela Universitaria
Instituto de Formación Profesional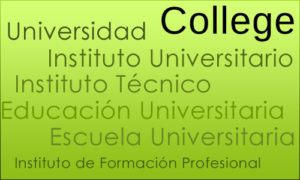 ABOUT THE AUTHOR
Jonathan Whiteside es un traductor profesional que trabaja en los idiomas Español e Inglés. Él vive en Toronto, Ontario.

Jonathan Whiteside is a professional translator working in the English and Spanish languages. He lives in Toronto, Ontario.