Certified Spanish & English Translations – New Market, ON
 Spanish/English Translations – Newmarket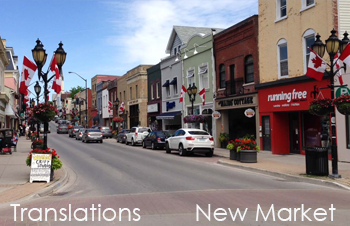 Official documents are a special area of translation. I understand how important they are and how to translate and format them to get the best results. My  Spanish/English translations are accepted by Immigration, Police, Customs, Courts, Citizenship Office and Consulates. I can also provide certified translation affidavits for legal and court submissions. Your important documents are in the best hands.
To get things started, just send a scan of the documents to the email below and I'll quickly be in touch with all the information you need.
The price of translation starts at $30 per page + $50 for the certification of all the documents.
For example if you need to translate 3 birth certificates, your total would be $140. If you can't come to pick up the translation I can send it via Xpress Post.
If you have any questions please contact me at
Adriana Whiteside
contact@AdrianaWhiteside.com
(416) 244 4831
"I am a Spanish and English translator and Interpreter and I offer certified translation services of the highest quality and at the same time at competitive prices" – Adriana