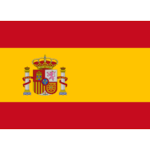 How to legalize a Power of Attorney at the Consulate of Spain in Toronto
One of the most common procedures that Canadians require at the Consulate of Spain in Toronto is to have a Power of Attorney legalized for use in Spain.
For residents of Southern Ontario, it was conveniently possible to produce the notarized Power of Attorney in this province, have it officially translated (meaning swearing-out an affidavit of translation at a Notary) into Spanish, and then popping down to the Official Documents Services office on Jarvis street to have the certified translation and Power of Attorney authenticated. After this, it was just a matter of taking the documents to the Consulate, filling out a form and then getting the document legalized. Presto!
NOW
NOW, the Spanish Consulate requires that all notarized documents be sent to the Global Affairs Canada (formerly, Foreign Affairs and International Trade Canada), where the notary's seal and signature will be authenticated and then, this authenticated document is taken to the Spanish consulate for its legalization.
If the authentication at Global Affairs Canada is done by mail, the procedure can take 10 days. One can personally make a trip to Ottawa and get the procedure done the same day.
However, if a person doesn't have the time, resources or inclination to do this, there are agencies that can take care of this for you.
Whiteside Translations and Legalizations offers this service so as to potentially save you the time and frustration of doing it yourself.  Check out the legalization section of our page. We have the experience and the know-how of the requirements for Spanish translations and document legalizations to be accepted by the Spanish Consulate. 
We don't prepare the Power of Attorney, we just translate it and certify the translation. We don't certify other translator's work, we can only certify our own. 
Please do not forget that we also specialize in the certified translation of powers of attorney and other kinds of business documents.
Medical Certificates
RCMP Police Clearance Certificates
Birth Certificates
Authentications at Foreign Affairs Canada
Jonathan and Adriana Whiteside
(416) 244 4831 
(647) 573 4831 cel – Jonathan
(647) 303 4831 cel – Adriana
Spanish translators 
adriana.whiteside@gmail.com
1377 Weston Rd., 2nd Floor, Unit 1
Toronto, ON
M6M 4S1
Spanish consulate in Toronto / Consulado de España en Toronto
2 Bloor St E, Suite 1201, Toronto, ON M4W 1A8
Monday to Friday: 9:00am to 12:30pm
(416) 977-1661
email: cog.toronto@maec.es