Legalization of Documents at the Consulate of Colombia in Toronto - Spanish and English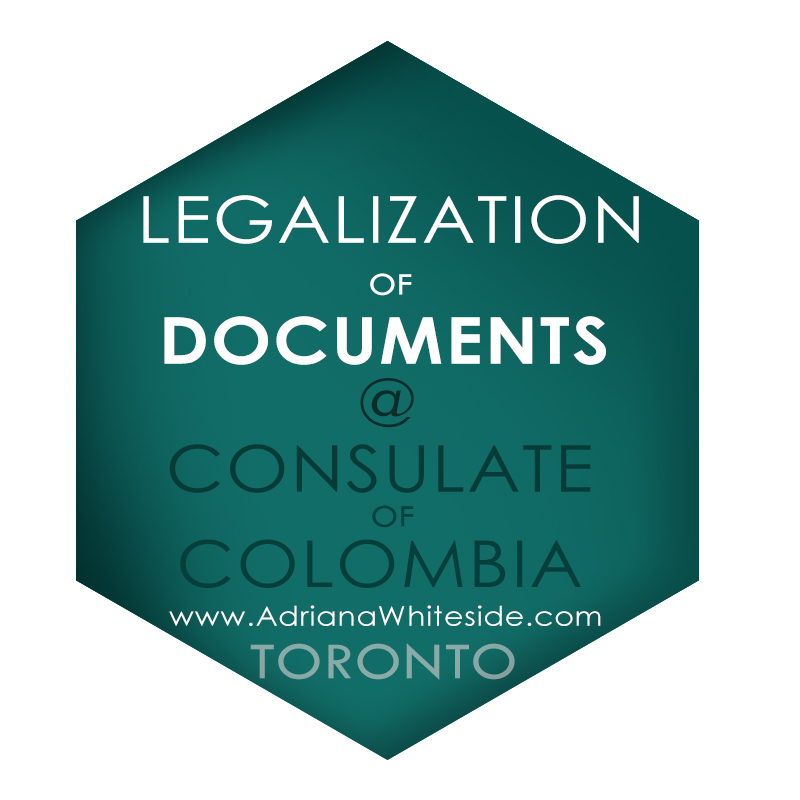 We can provide you with the service of authentication and legalization of documents. Our mission is to facilitate our clients' life journey through the translation and legalization of their documents.
We know that getting documents translated can be stressful and so we strive to be reasonable, flexible, understanding and easy to deal with.
Our services are professional and of high quality and we specialize in legal and business translations and as well as in interpreting. However, we accept all types of work. If you would like a no-obligation quote, feel free to contact us.
Legalización o Apostilla de documentos en el consulado de Colombia en Toronto y traducciones notariadas en Español e Inglés
Adriana y Jonathan Whiteside
26 Nickle St., Toronto, ON, M6M 2H6 (Near Jane and Weston Rd.)
(416) 244 4831
adriana.whiteside@gmail.com
Notarized translations for the consulate of Colombia in Toronto and Legalization of documents. Our translations are ready to be authenticated at ODS on 222 Jarvis St. in Toronto or at Global Affairs in Ottawa.